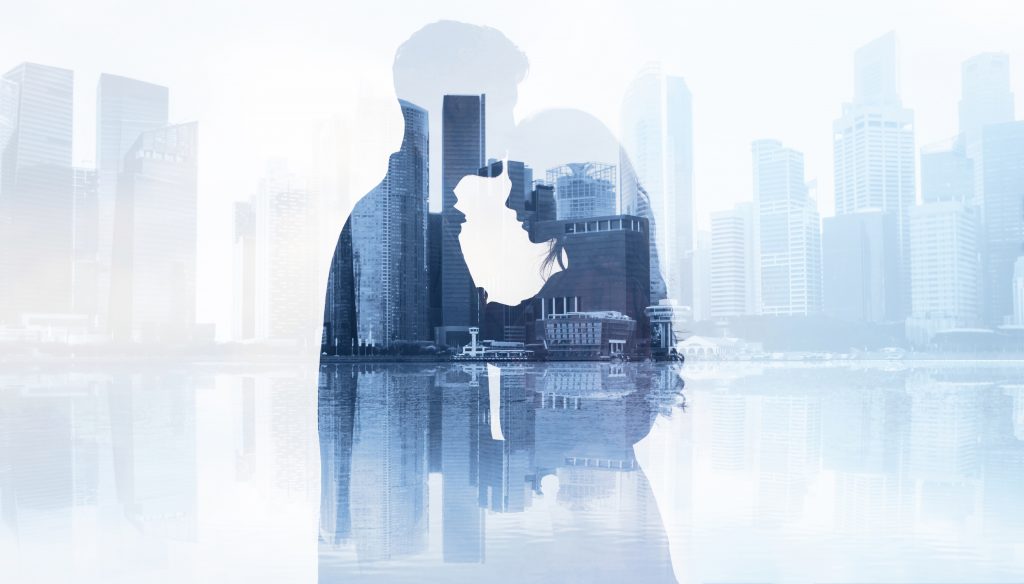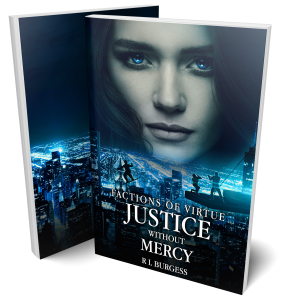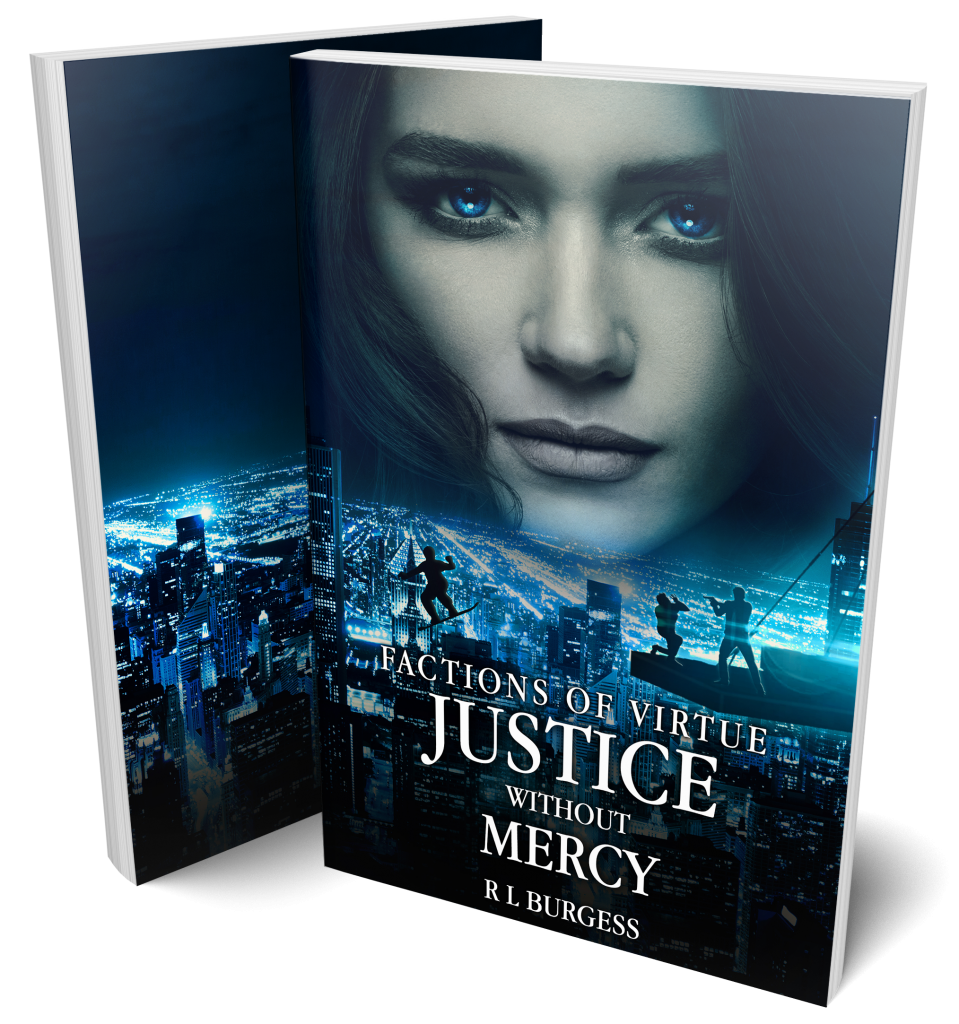 Justice without Mercy
Seek Justice. Love Mercy.
A new terrorist threat has emerged in a society already troubled by constant conflict between two main factions at opposite ideological extremes. To stay in power and control the people, the current ruling party has outlawed emotional attachments and family units, and replaced natural conception with a selective genetic reproduction program. They sought to engineer the perfect society, but instead, they created a police state, where Enforcers keep order while the few profit from the oppression of the many. But even the elite are susceptible to disillusionment and temptation. As one of the Enforcers, Agent Mercy has a comfortable life until she meets Agent Justice, someone who challenges everything she has been taught about relationships. For Mercy and Justice to be together, they would have to break the laws they are sworn to uphold. Ultimately, she must make a choice between love and loyalty to the only way of life she has ever known.


Reviewed by K.C. Finn for Readers' Favorite
Justice Without Mercy is a work of fiction in the dystopian, science fiction, and romantic suspense sub-genres, and was penned by author R. L. Burgess as the first novel of the Factions of Virtue series. Written for adult readers, the work does contain some use of explicit language, scenes of moderate violence, and mild sexual situations. In this near-future world, we are introduced to Agent Mercy, who works as an Enforcer for an oppressive government that seeks to shut down emotional attachments and family bonds in order to keep control of people. But when Mercy meets fellow agent Justice, she begins to feel something that could shatter her view of the world and how things are done in her society.
Author R. L. Burgess has created a cool and highly engrossing dystopian world where freedom and romance are hidden under the table, just waiting to burst free. I loved the idea of the system going against human nature because it endears us to the characters at once and helps us root for them to break free from oppression. Mercy is a great central figure for this because at the opening she is very much indoctrinated by the police state, and her awakening represents some very powerful ideas about control and rebellion. The world-building was off the charts too, with many well-described locations and influential social structures in place to add to the tension and realism of the piece. Overall, I would certainly recommend Justice Without Mercy to all dystopian and romantic suspense fans.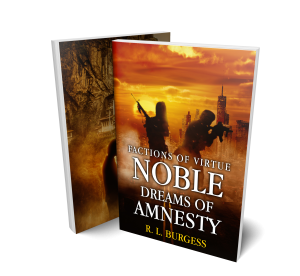 Noble Dreams of Amnesty
Factions of Virtue continues with a saga of love and war.
After decades of strife between morally opposite factions, society has fallen into chaos. Now, the ruling party is divided and Noble has become the de facto leader of the new Reformist faction. They seek to abolish the systems that suppress emotional attachments and perpetuate the dominance of the genetically-enhanced minority, to the detriment of everyone else. Noble commands a team of former Enforcers like himself, as they fight for liberation from the totalitarian regime they once served. At the same time, he stumbles through unfamiliar terrain in his longtime relationship with Amnesty, his closest friend and subordinate. Hopes for a progressive future weigh heavily on his shoulders as Noble struggles to do his duty for the greater good and live up to his name, all while haunted by dreams of unattainable love.